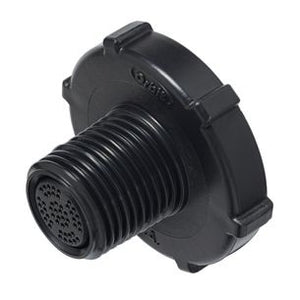 Plastic Automatic Drain Valves prevent damage to irrigation system due to freezing by automatically draining the sprinkler lines when the water is turned off. Automatic Drain Valves are installed at the lowest point of each sprinkler zone.
Easy to install.
1/2" Male Threaded.
Opening pressure: 3 to 5 psi (0,2 to 0,34 bars).
Closing pressure: 5 psi (0,34 bars) or greater.
For outdoor use with cold water only.