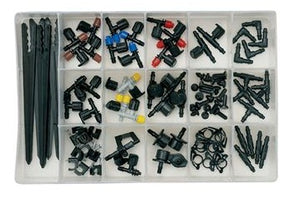 The essential parts assortment includes the most commonly used 1/4 in. fittings, heads, and accessories. Drip installation instructions are also included in this handy, refillable case. All of the products included are universal and work with most new
Includes fittings, heads, accessories, and installation guide.
Handy, refillable case keeps fittings organized.
Universal - works with most new or existing drip system.
Includes installation guide for micro and drip watering.