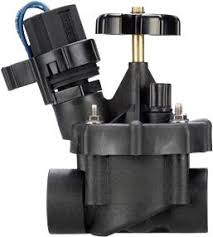 The industry's fastest, best built valves. The HRB Series valves are the ones you can install and forget they work flawlessly year after year even under pressures up to 200 PSI. We build them with durable glass-filled nylon and a fabric-reinforced diaphragm to ensure toughness and reliable, long-lasting performance. The diaphragm spring and bonnet studs and screws are made from corrosion-resistant stainless steel, and the flow-control stem is made of solid, heavy-duty brass. The self-flushing grit screen filters out sand and debris, and the slow-closing diaphragm reduces risk of water hammer.
Features & Benefits
Fiber Reinforced Body Delivers superior robustness under extreme conditions.
Solid Brass and Stainless Steel Internals Ensures corrosion resistance.
Slow-Closing Reinforced Diaphragm Protects against water hammer.
Pilot Hole Filter Screen Reduces risk of clogging.
Stainless Steel Studs Prevent possible damage due to over tightening and corrosion.
Manual Internal Bleed Enables convenient, water-efficient manual operation.
Manual External Bleed Enables fast seasonal startup and shutdown.
Low and High Flow Satisfies a wide range of flow conditions and application requirements.
Flow Control Stem Provides ability to adjust flow over a wide range.
One-Piece Solenoid Design Secures plunger in solenoid body.
Model Versatility Covers 1", 1-1/2" and 2" applications.