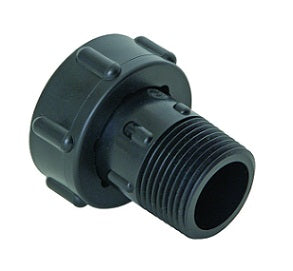 Requires no primer or glue.
Large heavy-duty oring prevents leaks.
Buttress threads provide high torque capablilty.
Pressure rated at over 350 PSI and 120 degrees F ambiant.
True 1" I.D. provides large flow area and less friction loss than Dura.
Easy access to service valves.
Compact and efficient.
Intuitive patent pending union provides a "tool-less" tightening mechanism.